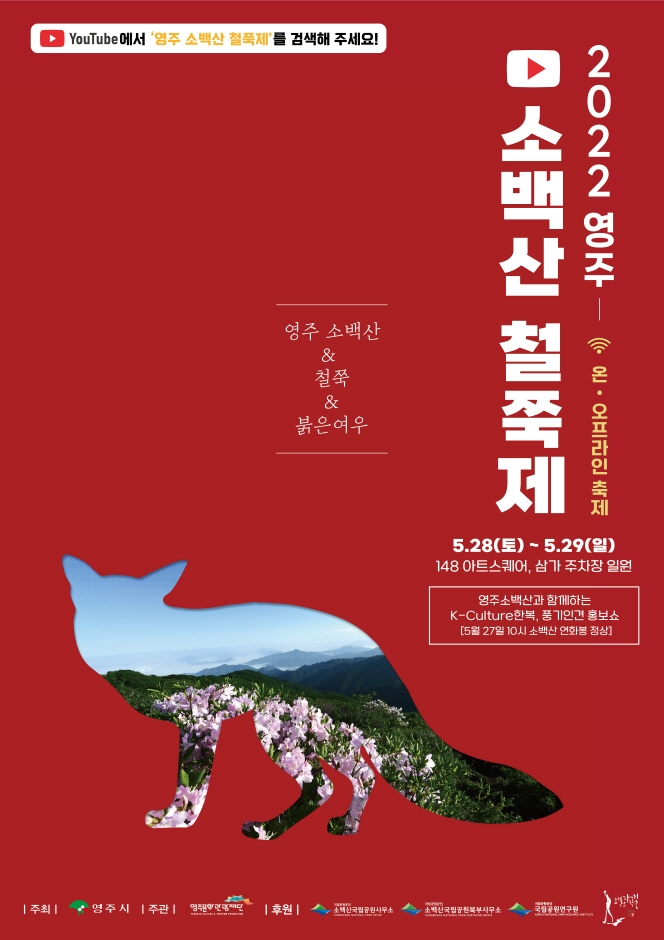 Yeongju Sobaeksan Royal Azalea Festival
Welcome to our own heavenly garden in Yeongju! Make some great memories at Sobaeksan Mountain in Yeongju.
The perfect ensemble between clear blue skies, clean air, and beautiful light pink flowers! Come visit us at Sobaeksan Mountain.
The beautiful scenery with Royal Azaleas will leave some beautiful memories that last a lifetime. We sincerely hope you find love and happiness in the rich floral bouquet of Royal Azaleas.
Date : End of May, yearly
Venue : Sobaeksan Mountain, Yeongju-si